Heyy… I am

j0

!
Thanks for stopping by to check out my blog. Basically I am a lifestyle blogger that likes to document my life and share information. Im completely obsessed with learning and trying new things and here is where you can follow my journey.
Also, feel free to share my posts/ pages, comment, and like.
---
---

iamj0ann212@gmail.com | Google + | Instagram | Twitter | Pinterest | Tumblr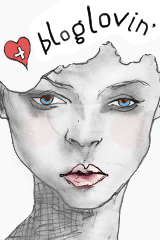 ---
ATTENTION!
I noticed that my "media library" was kind of full a few weeks ago. I decided to PERMANENTLY DELETE the library in order to free up more space for my future posts. Moments after I did this I noticed that my blog was now missing 90% of its images.
Little ole me didn't understand that deleting the library would remove the source for all the images associated with my blog.
After a 15 min break down I decided that over the next few days I'll just have to go into each post and add those images again. If you notice that my older posts do not have images please be patient with me while I fix all 92 of them. Thank You!